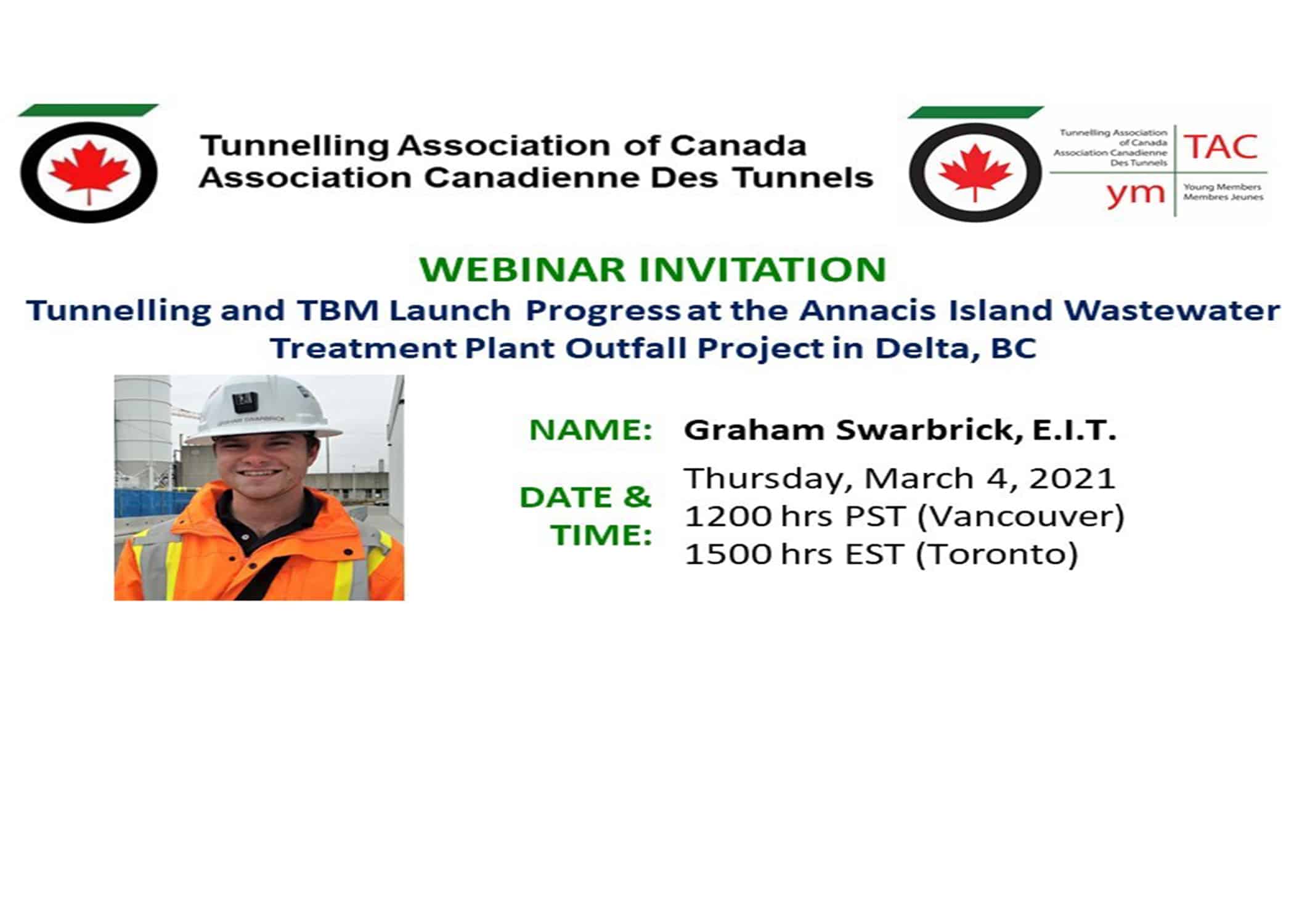 The Tunnelling Association of Canada presents the Young Members Group webinar on Thursday, March 4, 12:00 pm PST. The 2020 recipient of the TAC Undergraduate Scholarship, Graham Swarbrick will present Tunnelling and TBM Launch Progress at the Annacis Island Wastewater Treatment Plant Outfall Project in Delta, BC. SIMEM Underground commissioned an Ottercrete grout plant on this project.
Simem congratulates the achievements of young engineers and supports education to keep pushing boundaries in the field.
No advance registration is required – please use the webinar link (below) to access the meeting on the presentation day.
LINK: Webinar