A skid mounted series of grout plants featuring the VortiMix high-shear colloidal mixer which can be combined with agitation tanks, pumps, and full automation, making it ideal for a wide range of tunneling and mining applications

Features
Application
OtterCrete plants are used in a wide range of applications, including bi-component grout and hydrated bentonite production to support tunnel boring machine (TBM) operation and ground stabilization needs. OtterCrete plants produce lightweight cellular concrete, cement based grouts for jet grouting, deep soil mixing, water cut-off injection, slurry wall production, and more.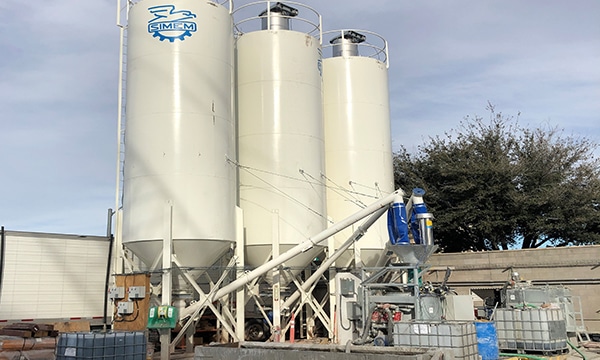 Auxiliary Equipment
OtterCrete plants can be combined with a full range of auxiliary equipment, including containerized liquid storage and agitation tanks, silos, bulk bag unloaders, foam generators, and skid mounted pumping systems. This complete solution with standard capacities of 7.5m3/hr. (9.8yd3/hr.) and 10m3/hr. (13yd3/hr.), brings versatility and total cost convenience to projects worldwide.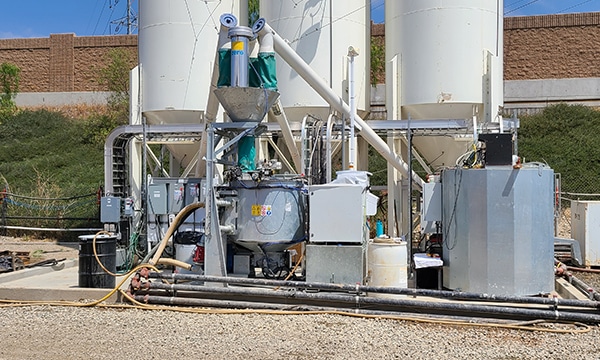 Pumping Systems
Pumping system design must consider many factors prior to operation. Matching a pumping solution for a specific project application requires extensive knowledge to ensure a pumping system performs as intended. Simem Underground Solutions, and its decades of experience with long-distance pumping of bi-component grouts, cellular concrete, and hydrated bentonite, designs and assembles complete systems guaranteed to perform. System types incorporate piston, peristaltic, progressive cavity, centrifugal, and air-diaphragm pumps. System come complete with associated power control units, instrumentation, and pipe cleaning assemblies. Systems are prepared for field connection as independent components, skid-mounted, or fully containerized.