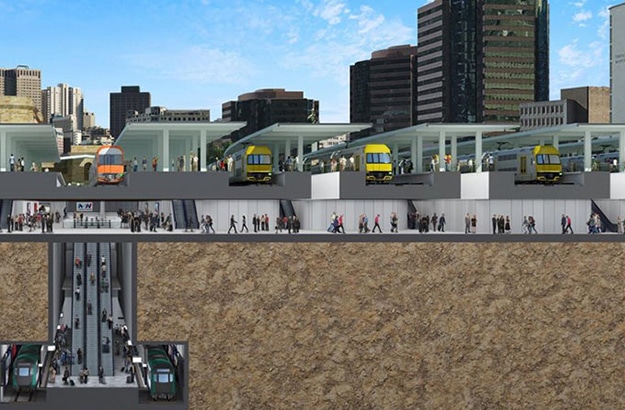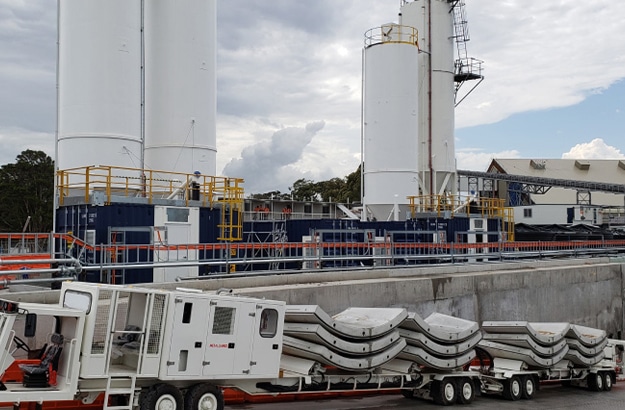 SIMEM Underground Solutions Inc., of Abbotsford, BC, Canada, was awarded the contract to supply 4 newly constructed SEALCRETE SC20 grout plants and transfer pumps for the Sydney Metro Southwest Project in Australia. Two plants will be delivered to the Marrickville job site in August while the remaining two plants will be delivered to the Chatswood job site in October.
A refurbished bi-component grout plant, supplied by others, will be delivered to the Barangaroo site in December for the 5th and final tunnel boring machine (TBM).
The SEALCRETE line of grout plants all feature a newly redesigned 1500 litre capacity high shear colloidal mixer for unsurpassed mixing quality. The colloidal mixing action actually reduces the amount of cement required in the grout mix to attain a given strength. The net result is reduced cement consumption and a substantial cost savings for the contractor over the life of the project. The Joint Venture partners were familiar with these mixers having used them previously on the Sydney Metro Northwest Project a few years earlier and were keen to use them again.
As many tunneling projects take place in urban settings, noise control is becoming a genuine concern. The SEALCRETE plants are totally enclosed and fully insulated for the quietest operation possible, another feature critically important to the Contractor. A built-in air conditioner unit keeps the plant operator and the electrical equipment cool. The plants are housed in 20 ft (6.1 m) high cube shipping containers which are recertified for transport making the compact package easy and cost-effective to ship anywhere on the globe.
The Marrickville job site requires a pumping distance in excess of 8300 m and the site engineers were trying to avoid the use of an intermediate pumping station if at all possible. SIMEM engineers provided the calculations for the pumping requirements and recommended the necessary pipeline sizes based on their extensive experience pumping bi-component grouts on tunnel projects worldwide. The solution to get the grout from the surface plant all the way to the TBM will be SIMEM's COMET series of hydraulic piston pumps. These pumps will provide the 20 m3/hr pump capacity required at the calculated pressure of 50 bar. The pumps integrate via Ethernet/IP to the grout plant where they can be monitored and controlled from the plant's touchscreen display. To ensure safety, a pressure transducer on the pump outlet is monitored by the plant's PLC to ensure over-pressurization of the pipeline does not occur.